Get
Matched

With Your

Dream

University

for

FREE
Get matched with your best-fit university automatically, as soon as your create your profile! WooStudy allows some of the leading universities of the world to reach out to you Apply to some of the most popular universities and elite colleges of the region Start your educational journey with us, today. WooStudy is free of cost for students!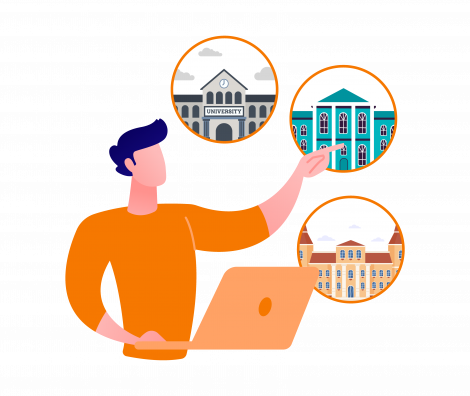 Wondering what to do now?
Don't worry! Team WooStudy is with you every step of the way!
Avail Our Premium Counseling Services Now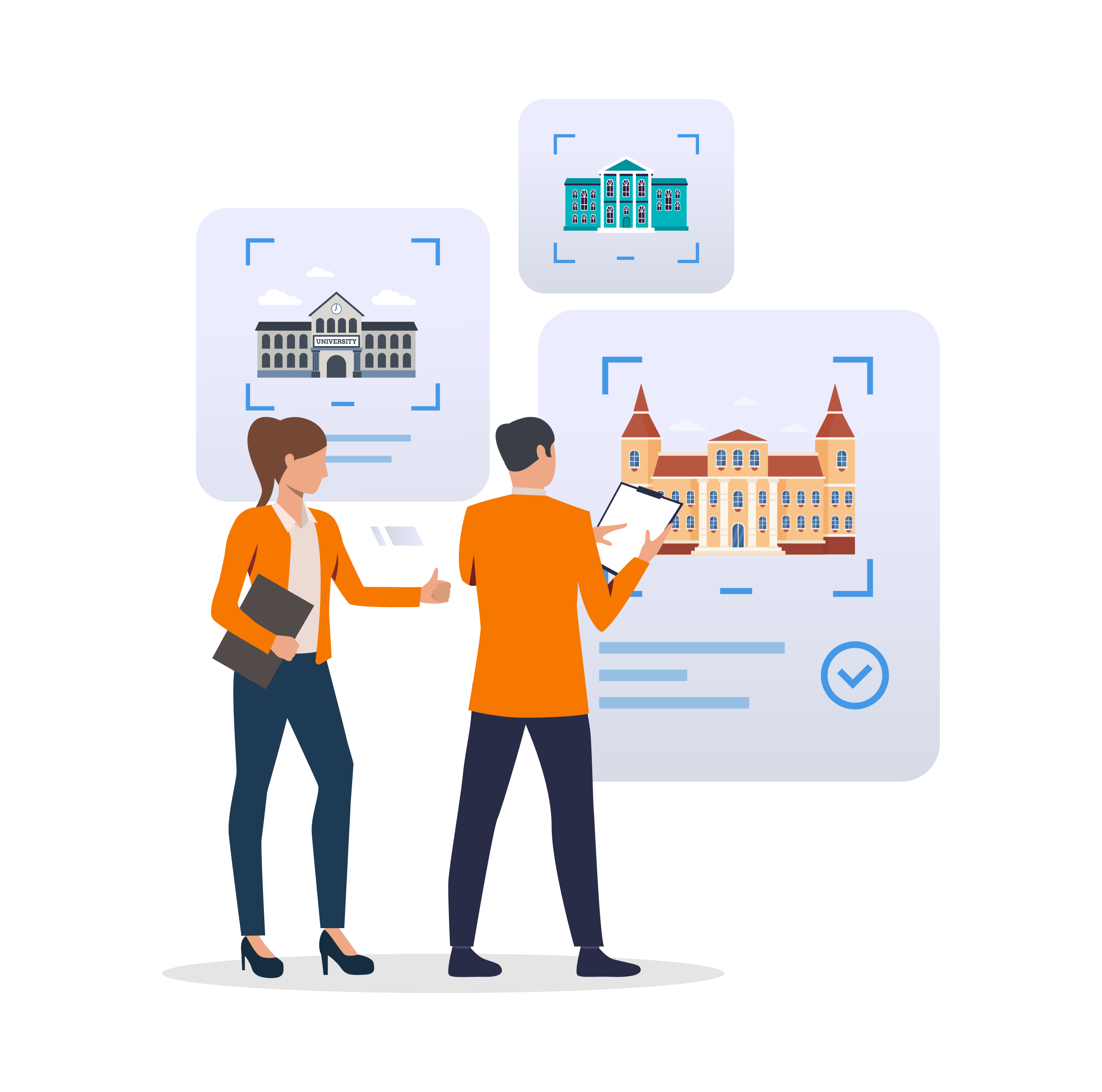 Study Abroad & Make Your Dreams a Reality
WooStudy aims to connect students with educators, opportunities and International Universities. With our global educational platform, you can explore the best study abroad programs and connect with universities all over the world. Our tools and services help you find your perfect match. Stay connected and engage with potential universities through WooStudy's social media platforms and schedule one-on-one interactions with educators and university administration.

Study Abroad And Live Your Dreams
WooStudy aims to connect students with educators, opportunities and International Universities. Our platform enables the higher-ed student body to locate the best universities and opportunities available globally. With WooStudy, students can navigate dips in enrollment and weather fluctuations in the current academia's social and political climate-related challenges. With our integrated chat features and tools, you can broadcast your student profile to over 15,000 universities and find your perfect match!

Scale Up your Profile & Portfolio by Studying Abroad
With the increase in globalization, studying abroad isn't as far-fetched as it was a few years ago. By applying to out-of-country universities, you can expand your portfolio, learn about new cultures, and explore a whole new world.

Elevate your Network And Confidence
Studying abroad enables you to build a strong network with people from different cultures; you may form new connections, establish invaluable relations and seek opportunities worldwide. By submerging yourself in another culture in another country, you acquire valuable life skills needed for both personal and professional growth. These skills, furthermore, help you develop increased financial and social independence and adaptability.

Experience Unique Teaching Styles
Applying abroad for higher education can help you grow your academic horizon and cultivate your capacity to adapt to various educational settings. Another perk to learning from different teaching styles is the capacity to adjust to different management styles, which will make you a more versatile and sought-after candidate in the global marketplace. Studying abroad can be exciting and terrifying, but the obstacles you overcome will mature your personality and result in an overall character development.

Embark on the Adventure of a Lifetime
Studying abroad will allow you to explore the world and travel to new and exciting places. When you have some time to spare out of your busy study schedule, you can go sightseeing, visit cool new joints and travel the country. Moreover, you will get to explore the region more intricately than if you were staying for a shorter period of time. Studying in a new country opens you to increased career opportunities, as well as personal growth. Depending on your field of study, you can explore career options worldwide. For Example, if you're interested in finance, you could plan your studying in a region like New York or Chicago—two cities well known for business. If you're interested in tech, then have a look at San Francisco or even Toronto, or if you want an all-rounding region, then Boston can be a great option amongst many.