Passionate
About
Education
WE ARE TOO!
Whether you are a student, dean, counselor, admin, or teacher,
our services will boost your educational journey!
WooStudy offers academic services that empower students worldwide, for free.
It helps universities simplify the student recruitment process.
It aids counselors to place their students at the best-fit universities, free of cost.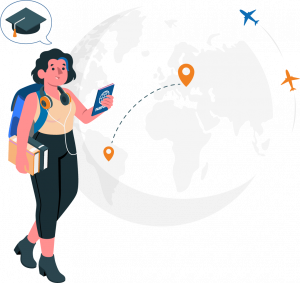 Matchmaking
Searching, Sorting, and Shortlisting your Perfect Match has never been easier!

Social Community
Woostudy offers a rapidly growing community of universities, educators, and students and enables them to connect and socialize with each other in just a few clicks.

E-Learning
Find that perfect online course and learn at your own pace with a flexible schedule.

Automation
Our Global Ed-Tech Platform leverages the power of AI and Big Data strategies to scan its database of millions of users to match universities and students within seconds.
So, what are you waiting for? Become a part of the fastest-growing higher education platform and find your perfect match!
Register Now