HOW
IT
WORKS
Our online academic platform works by making use of the latest technologies and stats to develop easy-to-use solutions that simplify your work. All the while making sure to keep cost-cutting in mind, and using resource-saving strategies to increase your academic efficiency. So, whether you are a University, Admin, Mentor, Teacher, or Student, our solutions will equip you fully to venture on your educational journey.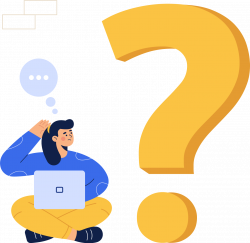 Recruit
Students
from
all
over
the
world
Make use of our all-inclusive database of active and qualified potential students, then reach out to them with just a few clicks. Our platform is built to ensure only eligible students and qualified candidates apply to your programs. Interacting with them is just a click of a button away.
Automated
Marketing
&
Reduced
Costs
Showcase your programs, market your university through our platform. Market the best way by utilizing social media channels and bots to up your game and reduce your costs!

Utilize
Our
Media
Channels
for
Effective
Communication
Deploy our highly effective conversion strategies globally at only a fraction of the cost of traditional advertising or marketing channels. WooStudy is the best way to market your particular program or school to students who show an interest in your unique curriculum.
Watch Video
Get
Recruited
By
The
Best
Universities
Register now on one of the largest global ed-tech platforms, and have the best universities in the USA approach you for student recruitment.

Find,
Filter,
and
Finalize
the
School
of
your
Dreams
Take advantage of the most comprehensive school database for free and filter by majors, course offerings, ratings, & more.

Interact
with
School
Administration
&
Direct
Queries
WooStudy is the only global higher-ed platform that gives a direct channel to every school to chat with before applying.

Connect
on
Social
Media
Channels
to
stay
Updated
Engage and interact with your favored schools by following them on social platforms from inside WooStudy.
Watch Video

Automate
Student
Placement
Simply create your students' academic profile and preferences and get them matched with their best fit universities within seconds. Provide your students with multiple options specifically tailored for them at zero cost.

Be
a
Part
of
the
World's
First
Ed-Tech
Community
Join the ever-growing network of academics, students, mentors, and teachers. Connect directly with universities, students and other counselors and stay up-to-date on the latest academic news.

Reduce
Placement
Costs
With WooStudy, your placement costs will be reduced virtually to zero. Guide students towards the path of success in career and academia and deliver expert counseling and career tips directly to students worldwide.
GET STARTED
Empowering
Academics
with
Transformative
Technologies
Be part of a comprehensive platform for admissions, student recruitment, academic advancement, and education! Designed exclusively for the global higher education sector, WooStudy aims to bridge the gap between Schools, Students, and Educators, by bringing them all to one place. With advanced marketing strategies, automated solutions, AI, and Big Data-based filtering, WooStudy aims to be the one-stop-shop for all your academic and higher-ed needs.
DISCOVER MORE